Les Rues du Bordeaux
Bordeaux! C'est une ville tres beau! Yesterday before my show, I spent the afternoon wandering through the cobblestone streets of downtown. This is a beautiful old city, wow. Built for horses and pedestrians, long before the advent of the car. The streets are soooo narrow that in some places you can practically touch buildings on either side of the street at the same time!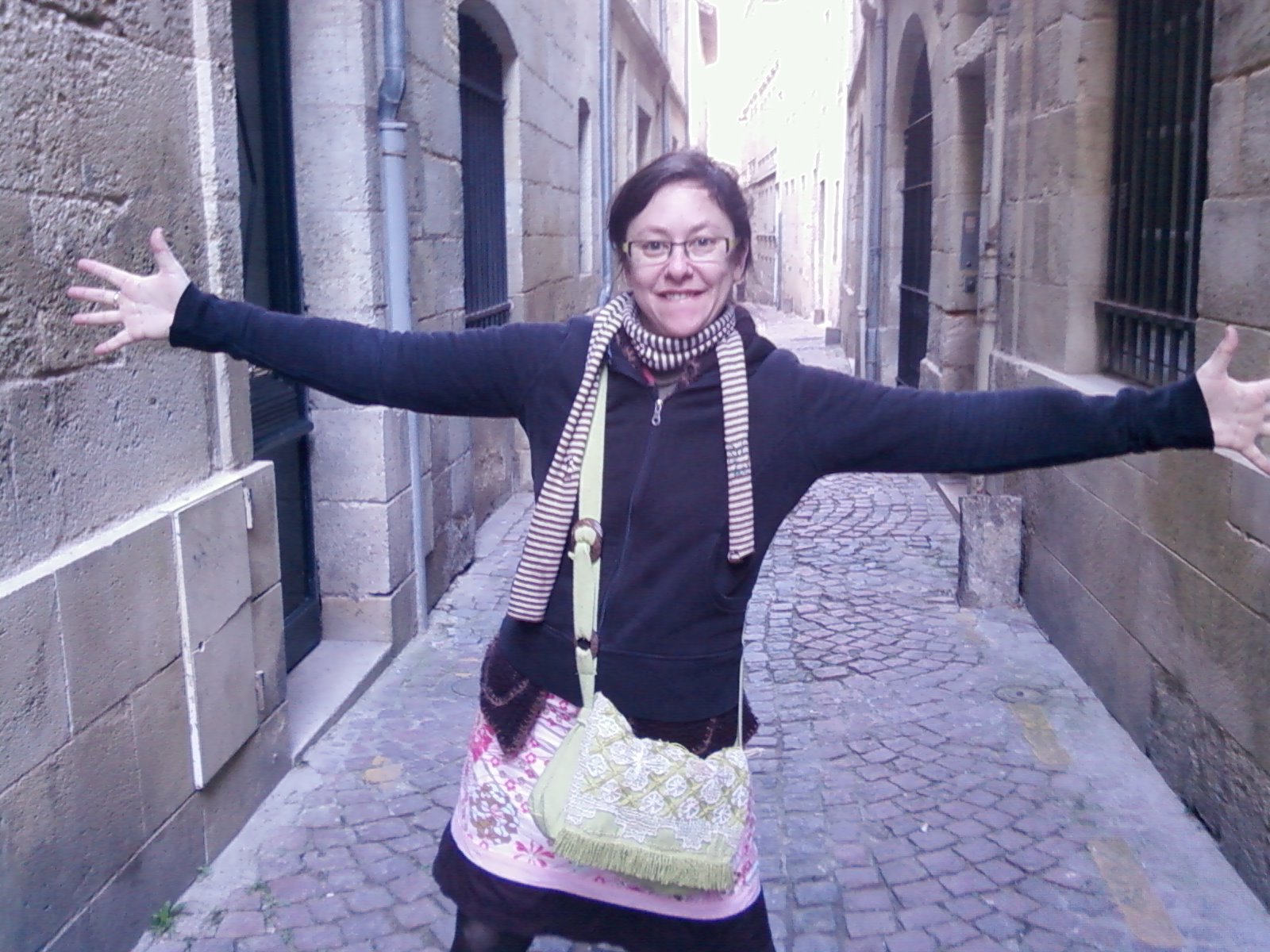 This is "Rue du Soleil"… believe it or not, people drive down this street!