Live Online TODAY!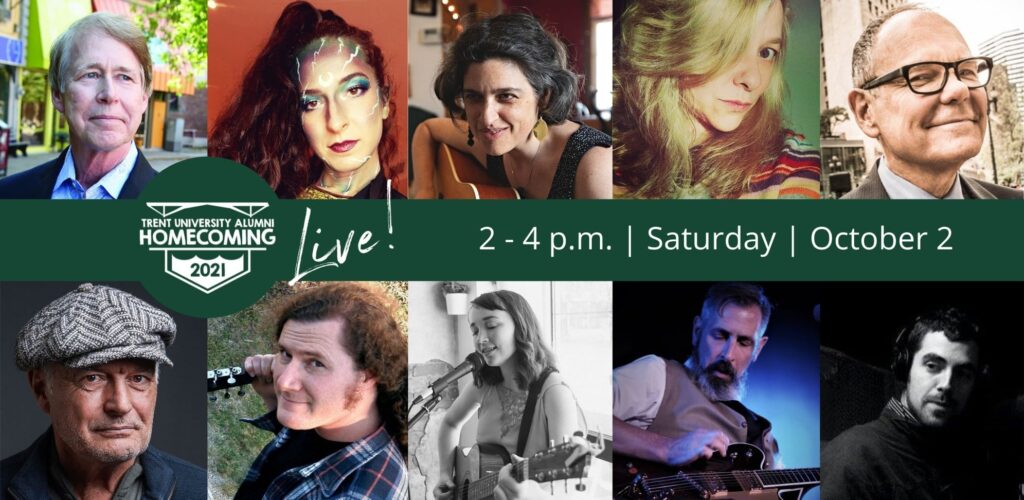 SHOW TIME IS 14:00 to 16:00 ET.
**************************************
Karyn says: Join me today (Saturday) between 14:00 and 16:00 ET for this free online coffee house concert! As a friend of Trent and ex-radio host of several shows during my time in Peterborough, I am delighted to be invited to sing a few songs and celebrate Trent's Homecoming Weekend. Looking forward to hearing everyone else, too! It'll be cozy and sweet, for sure. See you soon. Grab the zoom link below. It's FREE, but you need to register: https://mycommunity.trentu.ca/homecomingeventreg5
MORE ABOUT THE SHOW:
Register now for FREE viewing access to Homecoming LIVE, a live-streamed coffee house featuring musical performances by Trent alumni and friends.
Co-hosted by Dr. Stephen Stohn Official '66, Trent Radio co-founder and University Chancellor, and Jill Staveley '99, Trent Radio Director of Programming.
Saturday, October 2, 2021
2:00 p.m. – 4:00 p.m. ET
Ian Tamblyn – Musician, Adventurer and Playwright
Mary-Kate Edwards Music
Don Tapscott
Karyn Ellis
Shahrazi
MMartynMusic
The Outsorcerer
Pat Johnson Music
FREE registration:
https://mycommunity.trentu.ca/homecomingeventreg5