Letters in the mail!
Look at these folks jumping in the old fashioned way to support the album! Thanks Liz & Neville, Amy M, Sheila & Ishwar, Amy I, … and the Molesisters (who also included those fabulous temporary tattoos and a $0.05 Canadian Tire bill in the envelope. Sweet!)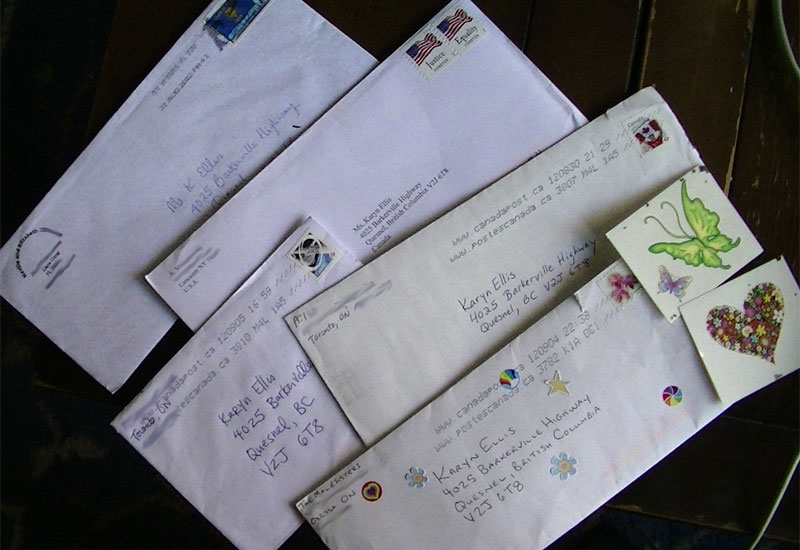 Of course there are lots of you who prefer computers to paper, and that's awesome too! I'm not sure a screenshot from paypal would be all that attractive, but I am equally impressed by your generosity! You rock! :)
Visit my Jump In – Be a Backer! for details on how you can contribute to the new album via paypal, electronic email transfer… and of course, good ol' pen,paper & post office!